Pickups continue to move off showroom floors, be it for practicality, looks or other reasons. They're also popular as off-road vehicles, and it's in this segment that Ford expects its 2019 Ford Ranger Lariat to make waves.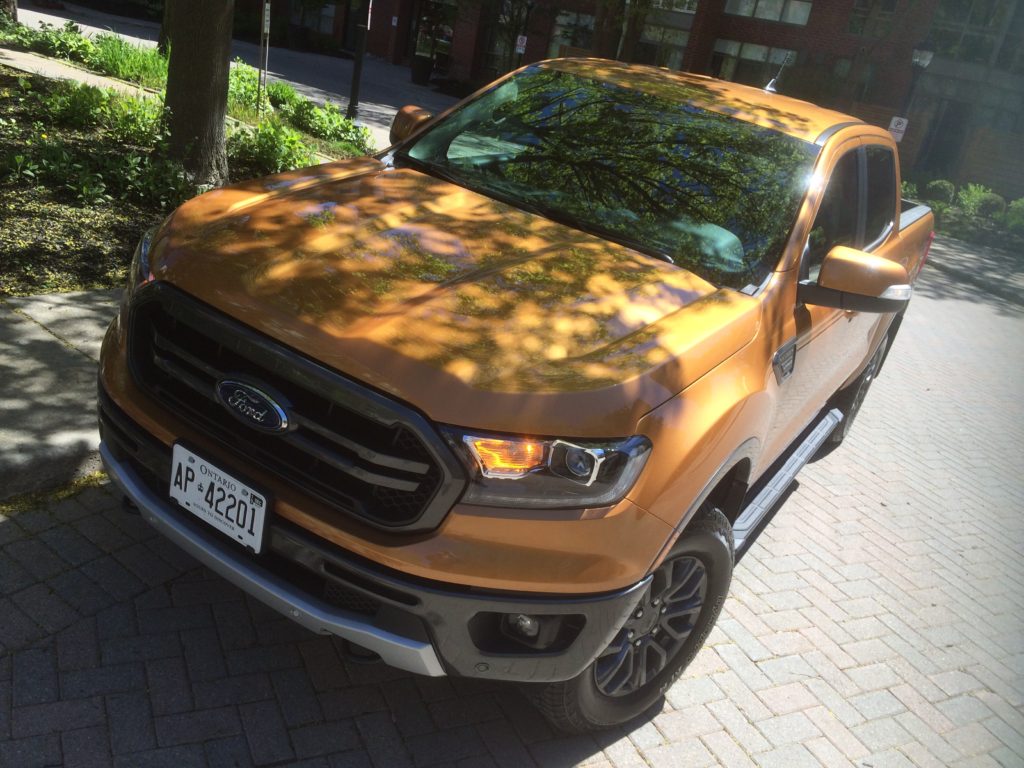 First impressions
The bright copper-coloured model I spent a week with strikes all the right utilitarian style notes, from high ground clearance, to an all-business front end featuring a steel bash plate, to scallops in the doors to add interest, to FX4 badging on the high truck box. 18-inch machined aluminum wheels shod with all-terrain tires come standard.
This is a far cry from the Ranger my dad owned decades ago. Ford is betting big on its Ranger relaunch with several trim levels on offer. My tester, the Lariat, is arguably the most gussied-up of the lot.
Interior
Stepping up into the cab, I was surprised to see a grab bar for the front-seat passenger but not the driver. Running boards on either side of the Lariat will help occupants get into the cab easily enough.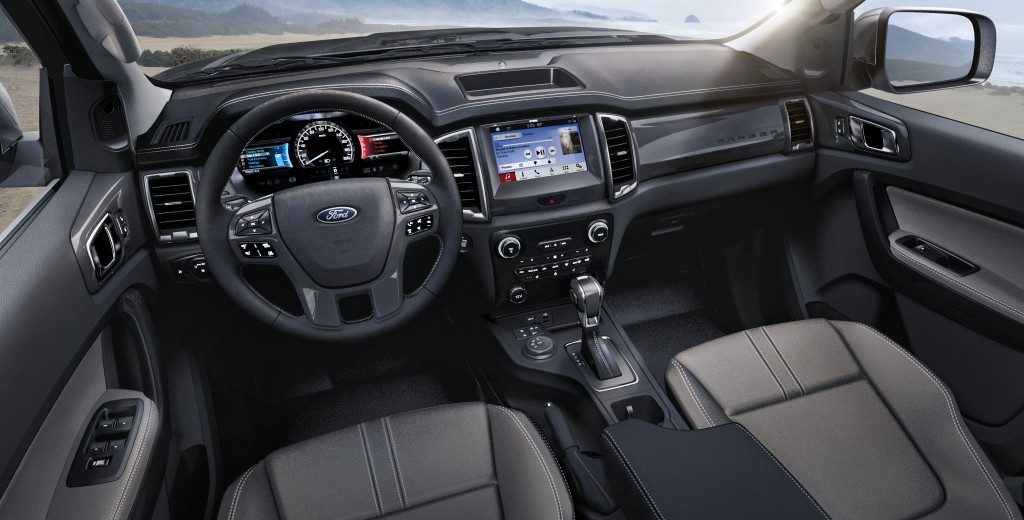 A plain but comfortable cab seats five. Luxury touches that dress up the cabin include judicious use of leather on the seats, dark metallic audio speakers (6 standard, or you can opt for 10 plus a subwoofer) and ambient lighting.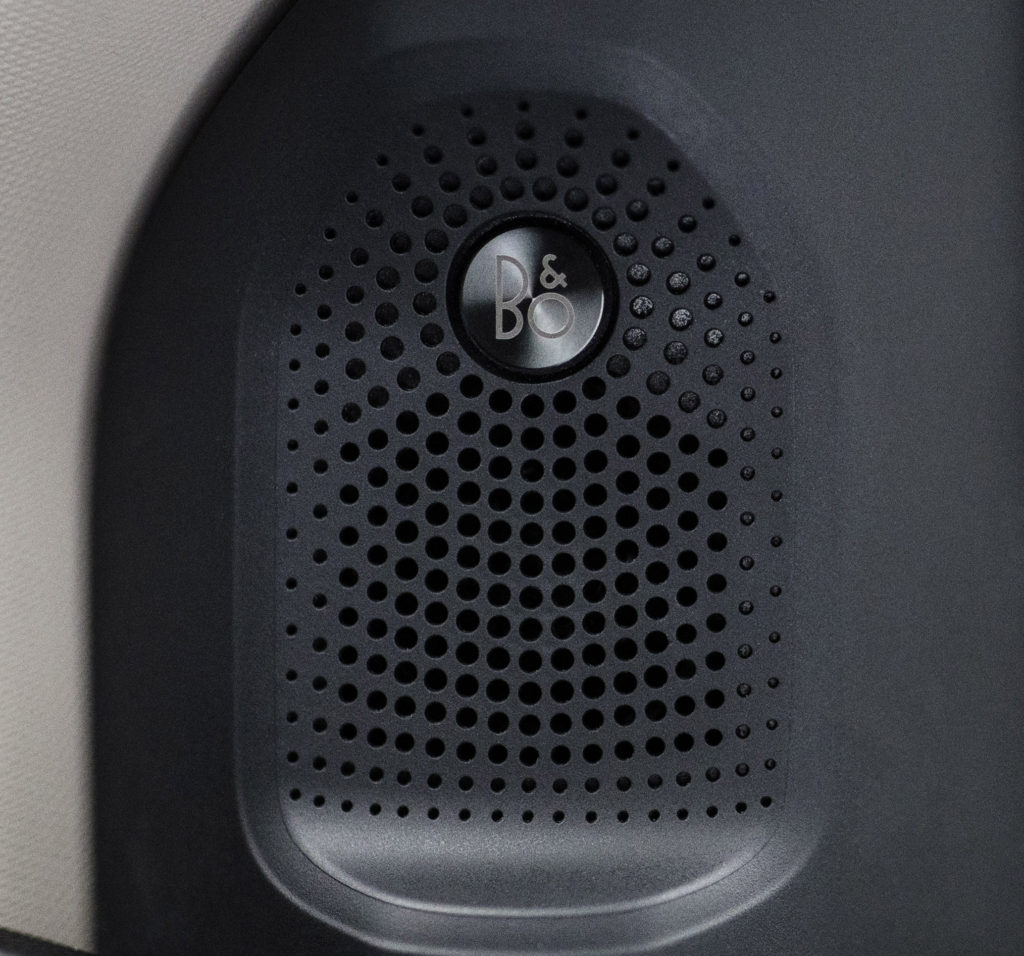 Hockey bag test
I'm not including a picture of what must be obvious – pickup trucks accommodate hockey bags and sticks easily, and the Lariat is no exception.
In-cabin technology
Ford's SYNC infotainment system is among the best on the market, with its large, sausage—finger-friendly icons, clear layout, and accompanying dials and buttons for those times you don't want to look at the touchscreen. The one minor flaw in the system: not being able to sort channels from different bands (FM, AM, satellite radio) into one list of favorites. When not using the radio, smartphone owners will probably stick to Apple CarPlay or Andriod Auto.
Charging ports? Two USB in front, plus a regular outlet for rear-seat passengers.
The instrument cluster consists of a speedometer flanked by two 4.2-inch "productivity screens." The left screen shows vehicle settings while the right one displays entertainment, navigation and phone information. A cluster of four arrow buttons centred by an "OK" button sits under the left thumb (you do keep your hands at 9 and 3 o'colock, don't you?) and runs the left screen. A similar clluster under the right thumb controls the right
This is a typical Ford layout, and it's perfectly logical, but that's not all you'll find on the steering wheel. When you add in entertainment and scruise control buttons, there might be too many buttons on this steering wheel. The issue is compouned by the fact that the above productivity screen controls are angled slightly upward and the remaining buttons face slightly downward. I found myself spending more time looking for the buttons than I wanted to. Over time, drivers may get used to the button layout. Still, Ford designers may want to consolidate some of these controls or otherwise rethink the layout.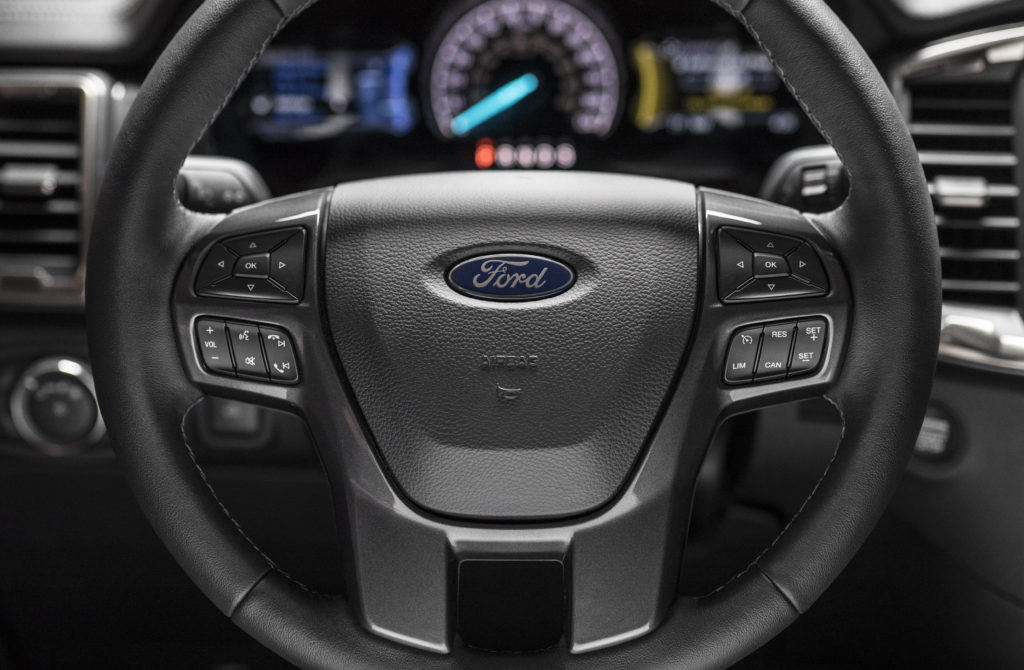 Driving
The Lariat is an offroad vehicle and it rides like one on highways and city streets – a little bumpy and, certainly at engine startup, a little loud. Off-road capability is enhanced with the optional terrain management sytem featuring four drive modes, plus trail control, which enables you to control descents.
270 horsepower and 310 lb-ft of torque come from a 2.3L EcoBoost engine driving all four wheels via a 10-speed automatic that inclued a tow/haul mode. Maximum payload is 707 kg (1,560 lbs) while conventional towing capacity maxes out at 3,401 kg (7,500 lbs).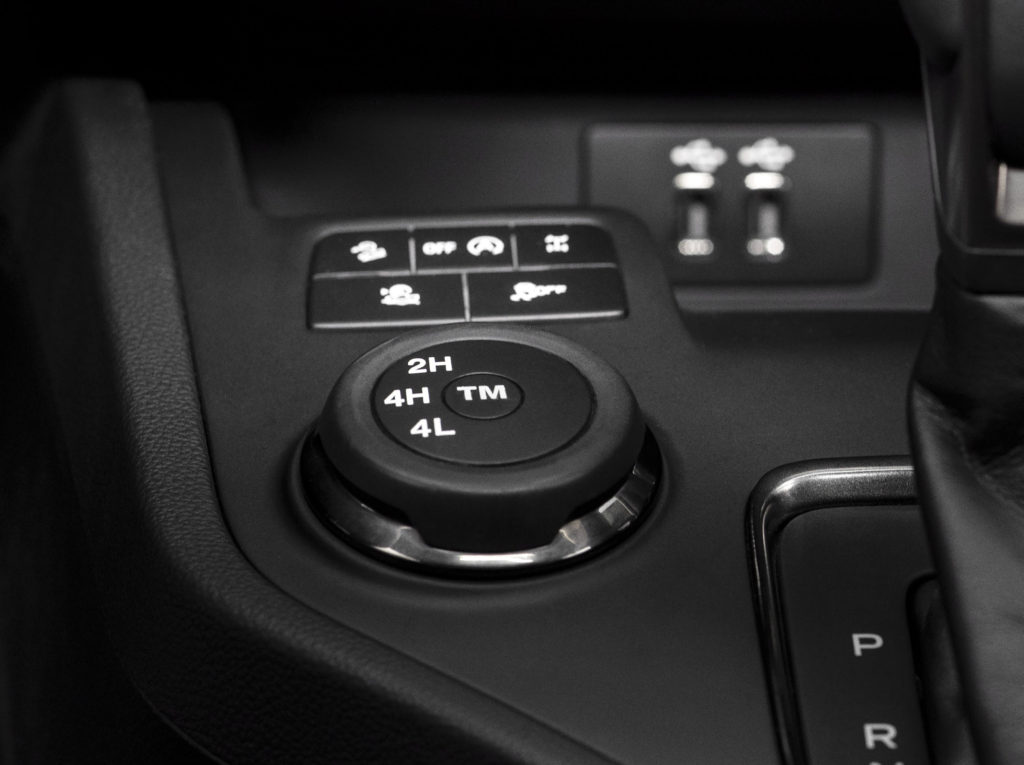 Adaptive cruise control proved civilized in any but the most crowded highway driving.
Ford throws plenty of active safety features into the Lariat as standard equipment. The blind spot information system covers not just the truck, but the trailer it tows. A lane-keeping system sounds when you stray from your lane without using your turn signal. Trailer sway control ought to help drivers keep their loads in the lane as well. Reverse and forward sensing systems beep when you near objects at slow speed. Pre-collision assist with automatic emergency braking does the same at higher speeds.
Fuel economy
Ford publishes fuel consumption estimates of 11.8 L/100km city and 9.8 L/100km highway. Engine start-stop technology, increasingly common on pickups and other large vehicles, mitigate the damage at the pumps. The Lariat takes regular fuel in its 68-litre tank
Pricing
The 2019 Ford Ranger Lariat starts at $39,889 MSRP.