Automakers the world over are racing to meet Corporate Average Fuel Economy (CAFE) standards while also producing vehicles large enough to appeal to the North American buying public. These contradictory goals have led to the creation of new vehicle categories. Perhaps the most prevalent of these is the SUV downsized to the dimensions of a large hatchback.
The hybrid-only Kia Niro fits squarely in this category. Built from the ground up on a dedicated eco-car platform, the Niro promises efficiency and strives for fun as well.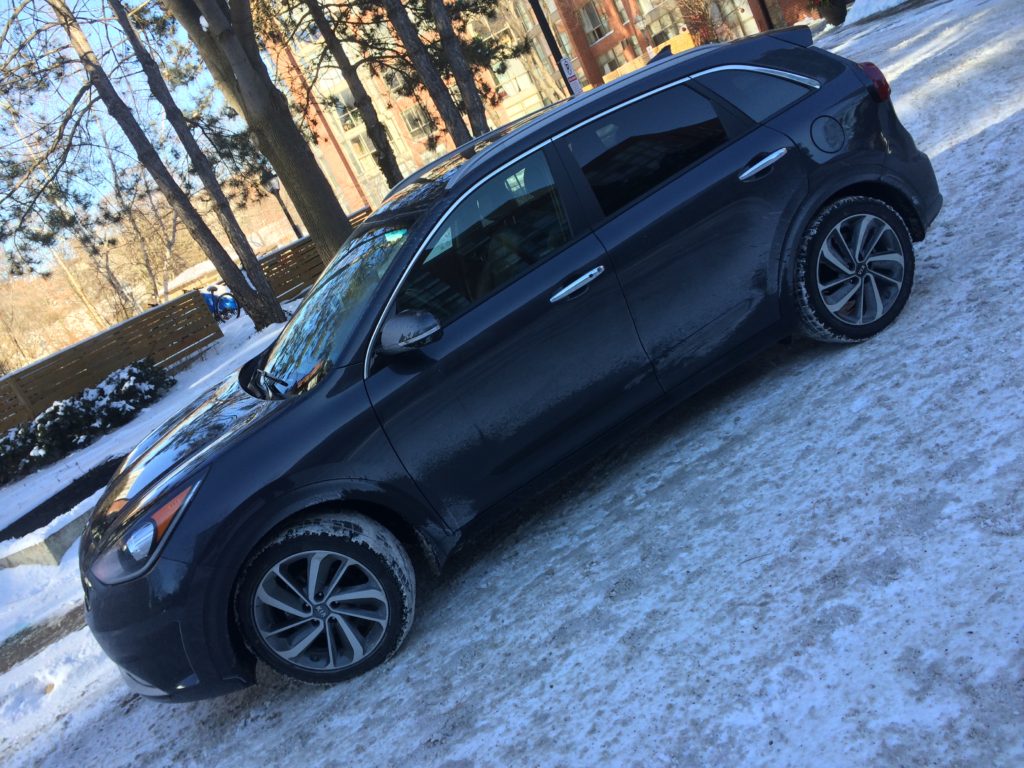 First impressions
The Niro strikes a sporty stance, from the "tiger nose" grill roof rails to the scalloped doors to the rocker panel cladding to the rear spoiler. A wide stance and short overhangs promise a fun drive. There isn't much to set it apart visually from other automakers' offerings, save the Kia grill and other subtle touches, but the look remains modern.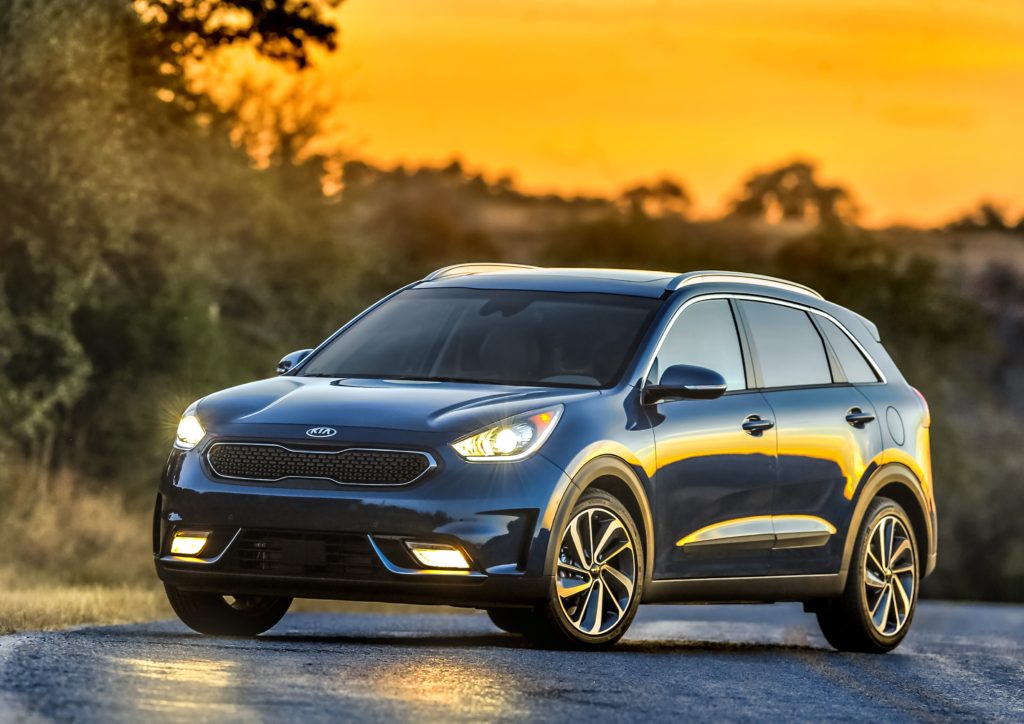 Interior
Roominess is the name of the game. Even with a sunroof, I fit easily in front and had enough headroom in the rear. Extra touches like available easy-access front heated and ventilated seats and heated steering wheel bring the in-cabin experience upscale.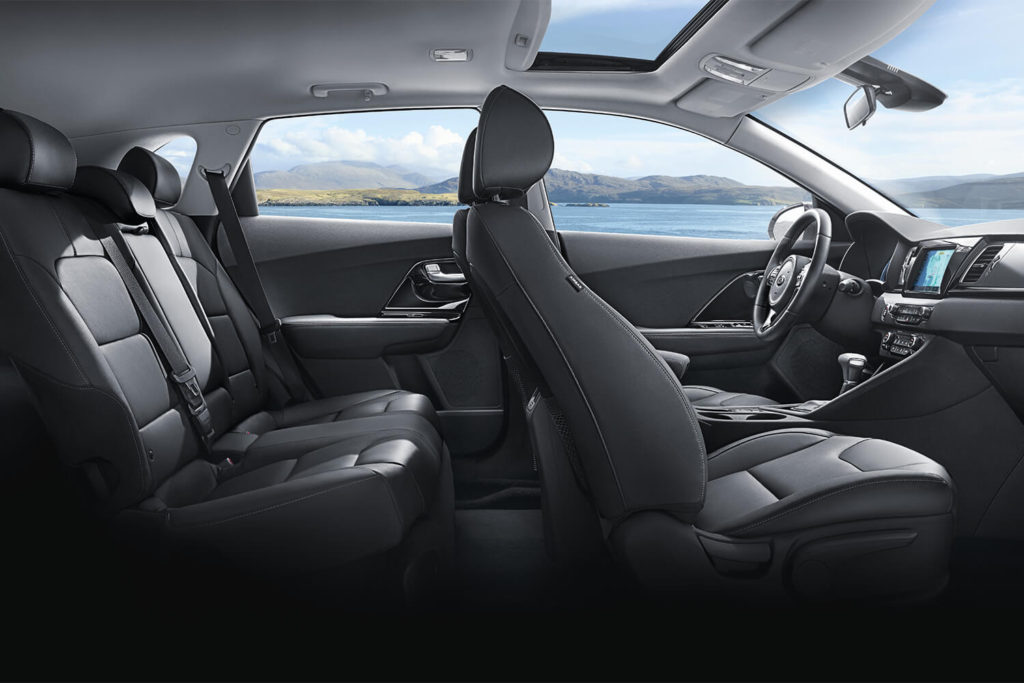 Hockey bag test
The bag fit latitudinally, with just enough room for a backpack beside it. Sticks easily slid over the folding rear seats. The 1.56-kWh Lithium Ion Polymer battery sits below the rear seats, meaning it does not eat into cargo room and it lowers the Niro's centre of gravity, a factor that ought to lead to better handling.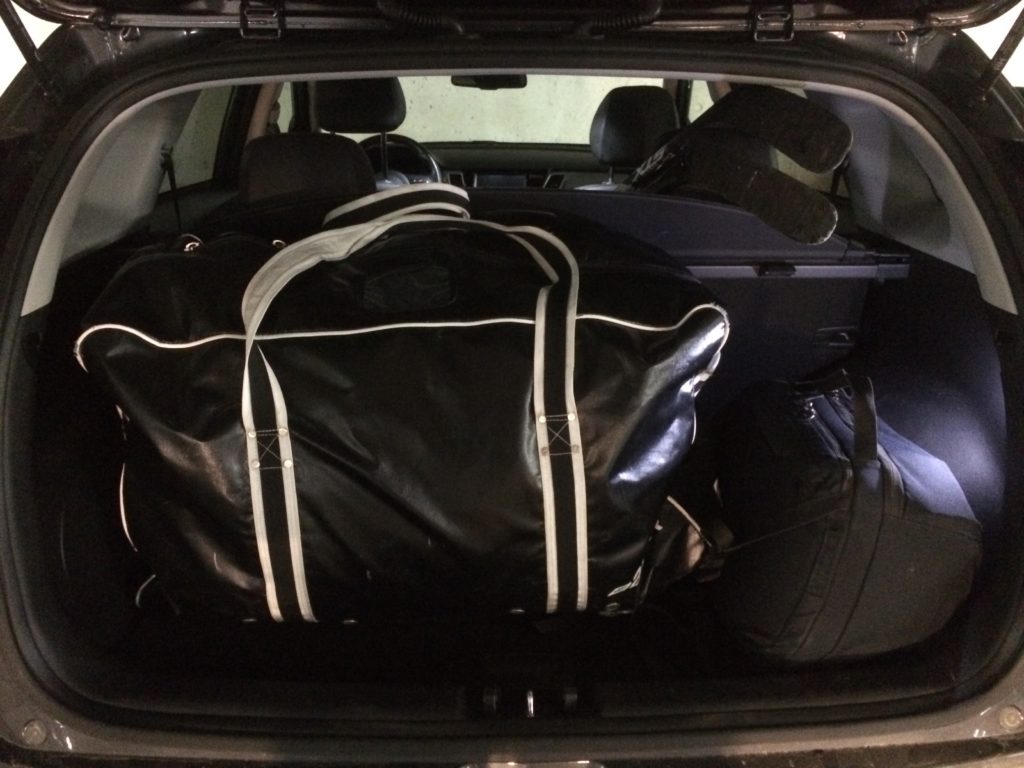 In-cabin technology
Kia's infotainment system offers all modern conveniences through an 8" touchscreen. These include Apple CarPlay and Adroid Auto. Audio in my tester streamed through Harmon-Kardon speakers, providng adequate sound.
The instrument cluster does not feature a tachometer. Instead, the dial to the left indicates whether you're in the Charge, Eco or Power zone.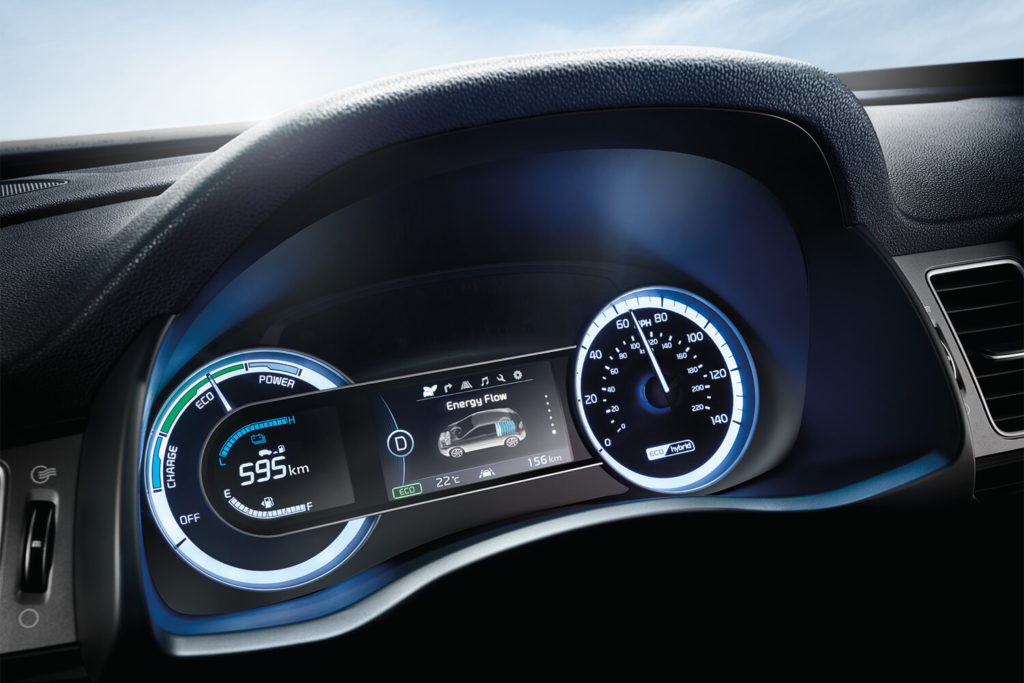 The screen between this eco-tach and the speedometer gives plenty of different readouts, including when power travels either to or from the battery (shown in the image above) and the percentage of your driving classified as "eco" "normal" or "aggressive." I can't be the only person who uses such readouts as a challenge to improve the percentage of drive time spent conserving fuel.
Kia supplements the one USB port with a wireless charging pad for your phone.
Driving
The Niro, in case you were wondering, is a hybrid. Power from the battery-powered 43-hp tractive motor and the 1.6L GDI 4-cylinder engine is adequatley transferred through a 6-speed dual clutch automatic transmission. Combined peak output is 139 horsepower and 195 lb.-ft. of torque.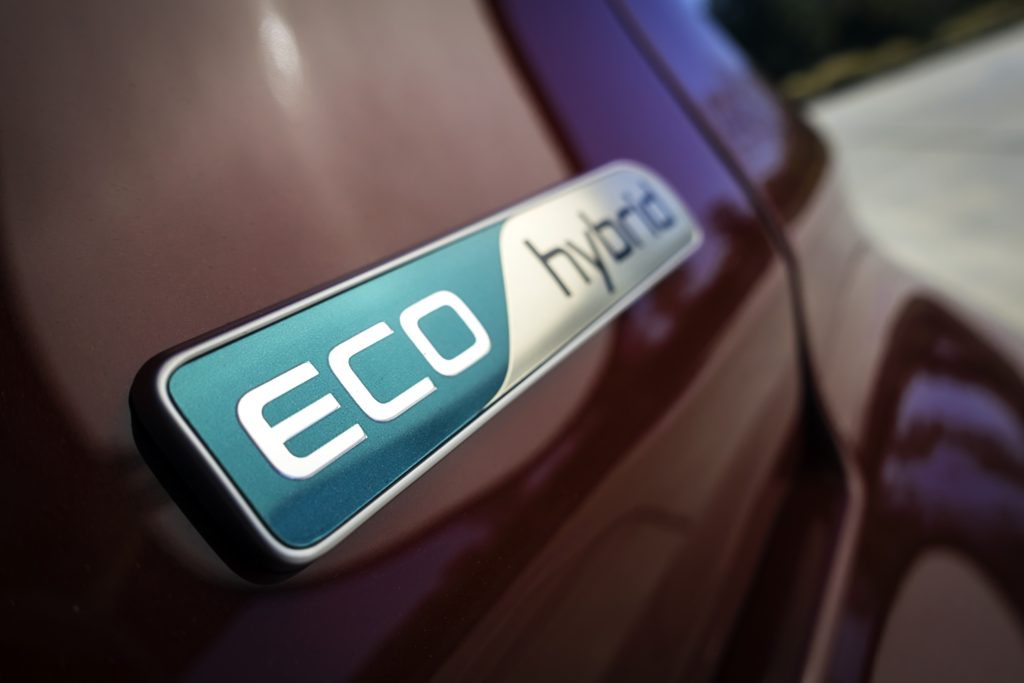 Forgoing a CVT in favour of a 6-speed transmission may be the reason why passing power on the highway feels adequate instead of sluggish, as it can in other hybrids.
Overall ride is excellent. It was quiet as well. Engine, road and wind noise are mitigated by multiple design choices, including insulation at the front, foam inside the A- and B-pillars and carefully shaped folding side mirrors.
Weight reduction matters too, given fuel economy targets every hybrid must implicitly meet. The most obvious measure, as stated in Kia's original press release: "The engineers even eliminated the traditional 12- volt battery to reduce weight, instead utilizing the high-voltage lithium-ion polymer battery."
Smart cruise control was not over-eager to accelerate when the lane cleared ahead of me, but it could be tuned to recognize slowing traffic a little sooner. Also, it turns off below a minimum speed, so it wasn't useful in stop-and-go traffic.
Besides smart cruise control, Kia packed a comprehensive suite of active safety technologies into the Niro: Blind Spot Detection (BSD) with Rear Cross Traffic Alert (RCTA) and Lane Change Assist (LCA); Lane Departure Warning (LDW); and Autonomous Emergency Braking (AEB).
Fuel economy
Kia claims consumption as low as 4.5L/100km. In my time with the vehicle, I did not have trips below 6.1 L/100km, which is great mileage for a vehicle this size.
Pricing
The 2019 Niro base MSRP is $25,495.