Two weeks ago, I covered the basics of using Apple's Dictionary.app. What I wrote covers the bases for my work as a journalist, technical writer and automotive reviewer. But as a translator, I need references that cover different languages.
Fortunately, Apple enables me to look up terms in other languages I speak and write.
Setting up other dictionaries in Dictionary.app
I speak and work in French, Spanish, and Italian, as well as (primarily) English. I don't have a desk large enough to accommodate enough paper dictionaries to make them a feasible option. Instead, I expanded the Dictionary.app that came with my Mac to include those dictionaries – and I didn't have to make more room on my desktop!
Here's how I set up other dictionaries: with Dictionary.app open, I chose Preferences from the Dictionary menu. A list of available dictionaries appeared.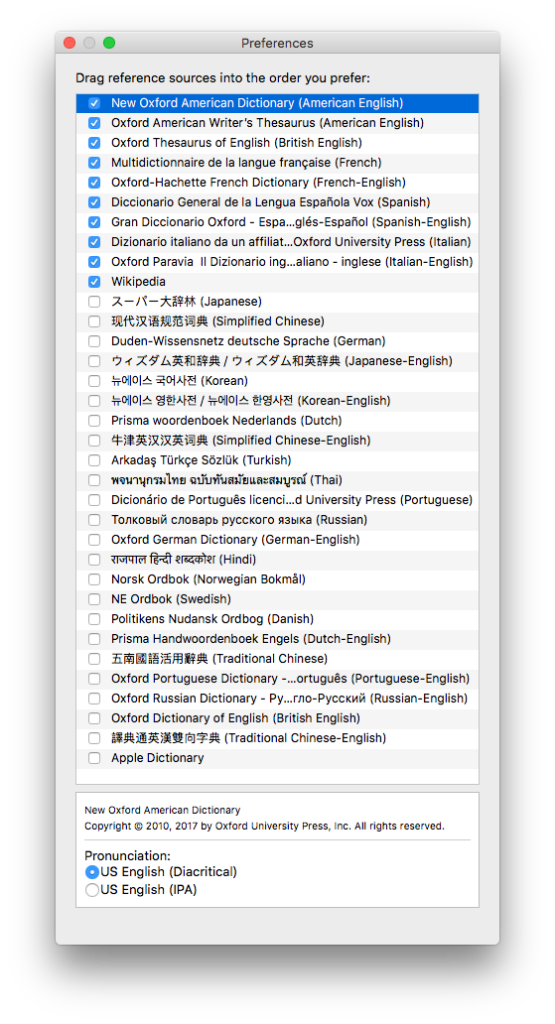 I shortened the toolbar button labels in the same way you would shorted the shortcut labels in a web browser toolbar.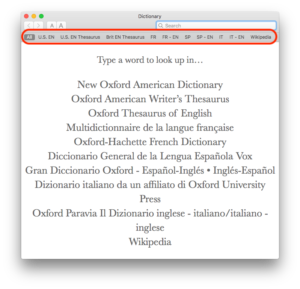 How Dictionary shows results
The All toolbar button at the far left builds a list of every reference to a search term. It returns results:
only for resources that contain the term.
in the order that resources are listed in the Preferences dialog (and, as a result, in the toolbar).
Consider this example: I looked up the term "keyboard" using All results. Dictionary displays the U.S. EN results first, then the FR-EN result. It skips U.S. EN Thesaurus and Brit EN Thesaurus because there's no entry for "keyboard" in either resource.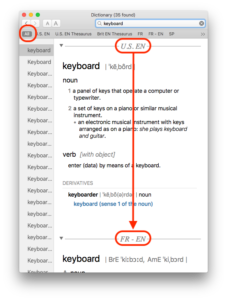 As a bonus, the Dictionary can also return Wikipedia results when you search for a term.
Does the Mac dictionary lack features you want in a dictionary? Have you found better resources than this? Let me know in the comments below.