I get really good concentration when I tote my laptop for coffee and a snack at hints.avid.together.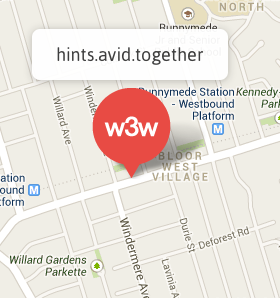 The Apple Store I normally visit when I need to ask questions about my Mac or iPod is at speedy.ferrets.phased.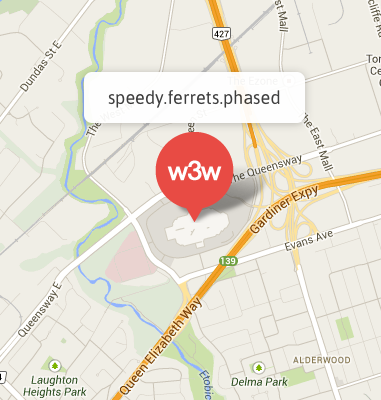 Last week, my girlfriend and I went skating at warrior.cook.flanked.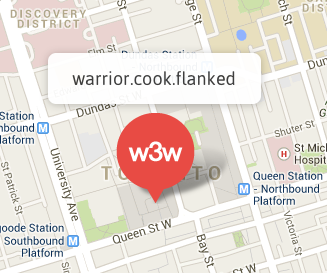 Believe it or not, each set of three words makes sense if you plug them into a website called what3words.com. The site claims to have "carved up the world" (both land and sea) into about 57 trillion 3-metre-by-3-metre squares and assigned a different three-word combination to each individual square.
The site offers some great free functionality that's especially pleasing to a tech blogger who wants to goof around by inserting actual links to a map website that use funny-sounding three word combinations.
Something tells me this would be a huge hit on sites like Facebook. I have yet to run across any three words that don't sound a bit odd together. I suspect the "fun" is part of what makes this appear to be a surprisingly effective tool.
Chris Sheldrick, the site's co-founder and CEO tells me the site has been put to serious work by several organizations:
CSMS Service in Melbourne, Australia who are using the service to enhance the accuracy of their emergency response service, by encourage users to SMS in their 3 word address. In Australia, it can be difficult to get emergency help to the right places as accuracy can be tricky.

An e-commerce logistics app in the Middle East who are using w3w to enhance delivery accuracy in Middle Eastern countries (where addresses are notoriously bad).
These third parties seek to solve similar issues using the free API w3w provides to connect w3w's simple brilliance to their own navigational apps.
Did I say simple? The site's map found the sites I asked for pretty easily, but when I wanted to zero in on a specific 9-metre-squared patch, I just dragged the big w3w balloon pointer to the spot I wanted to indicate. I have yet to try the smartphone/tablet apps but I figure they're just as good.
Sheldrick & co. started up their enterprise in 2013 with some venture capital help. I hope they generate lots of awareness around the world. I'd love to tell people to meet me for a skate at fairly.comments.dust, but not at point.wicked.contain.